A project allows you to group a set of applications and their dependencies (databases & other services).
Before you begin, this documentation assumes the following:
Create a project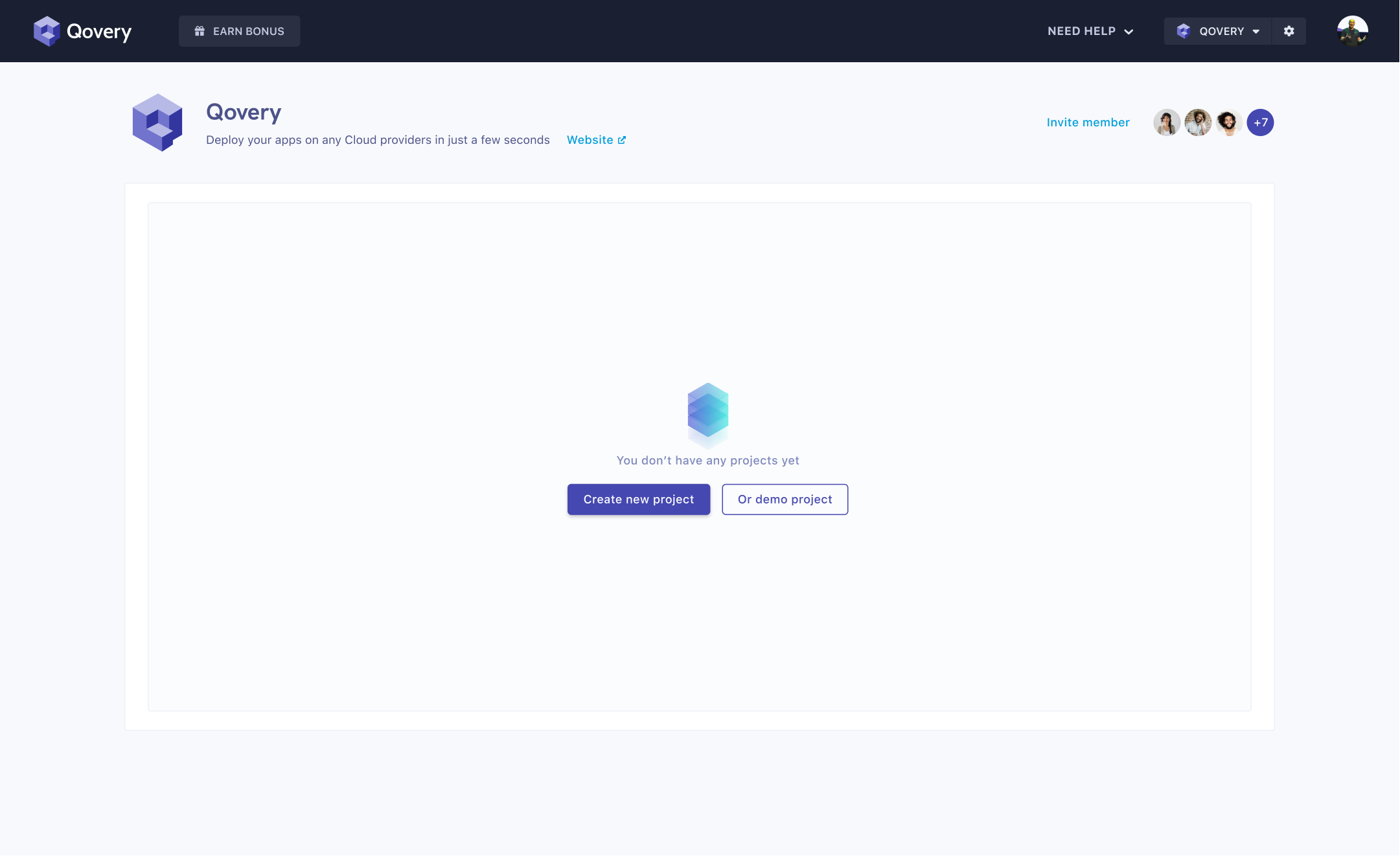 To create a project you simply need to provide a name. It is also possible to provide a description afterwards.
Demo project
If you have no project to deploy but still want to give a try to Qovery, you can create a demo project.
Edit project general settings
General settings of a project can be updated in the settings panel. You can access to it by clicking on the SETTINGS button.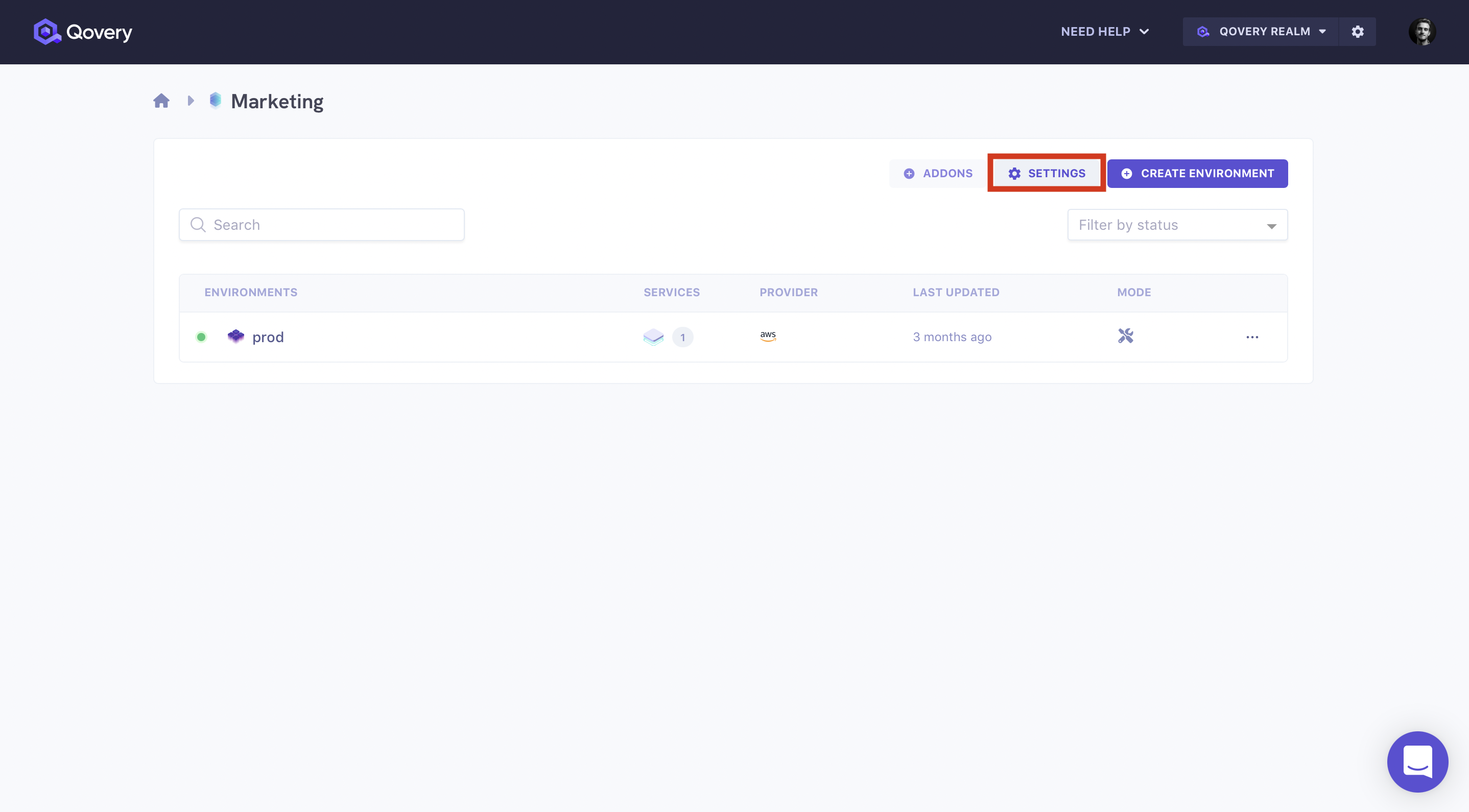 On the General tab, you will be able to update the name and the description of your project.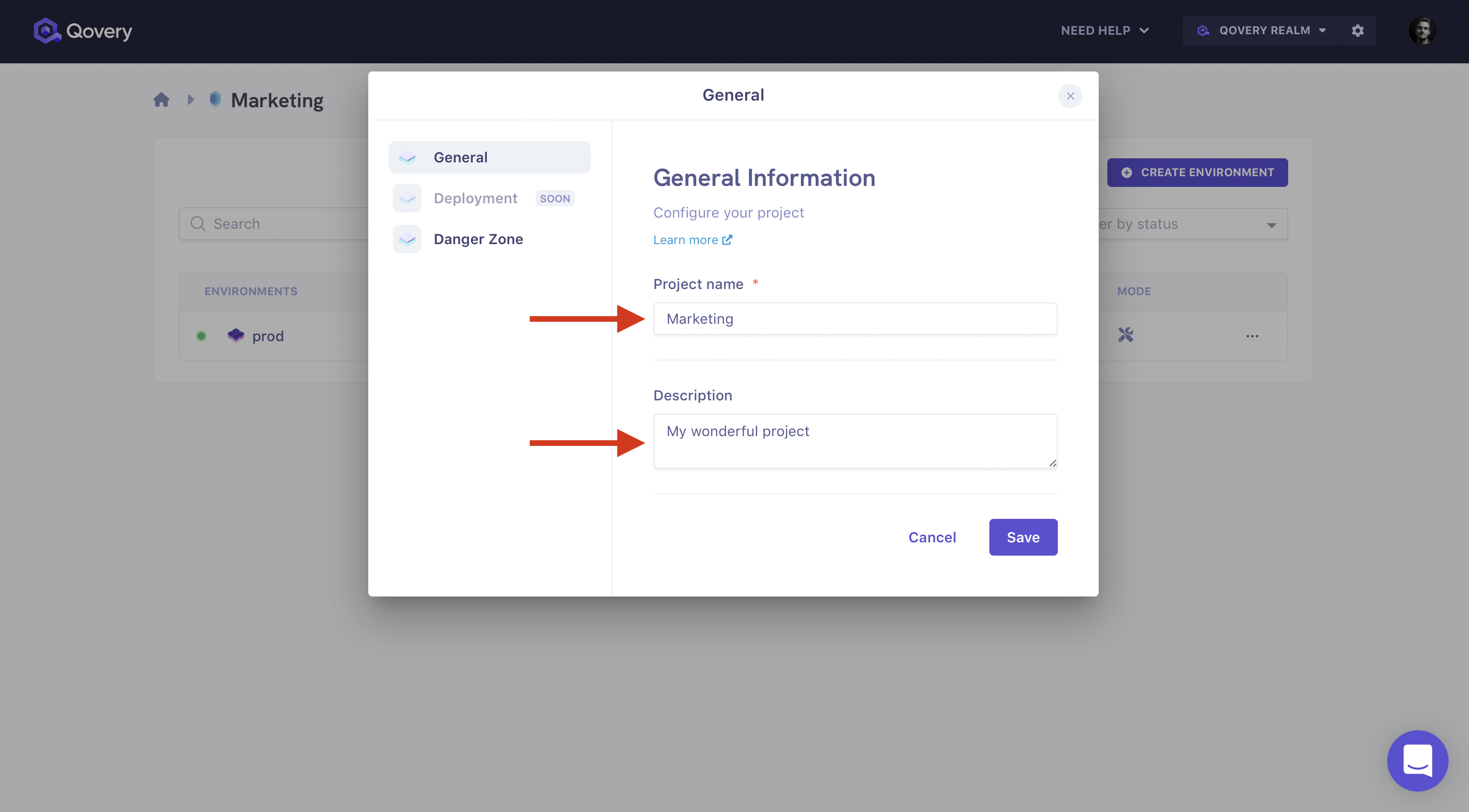 Delete a project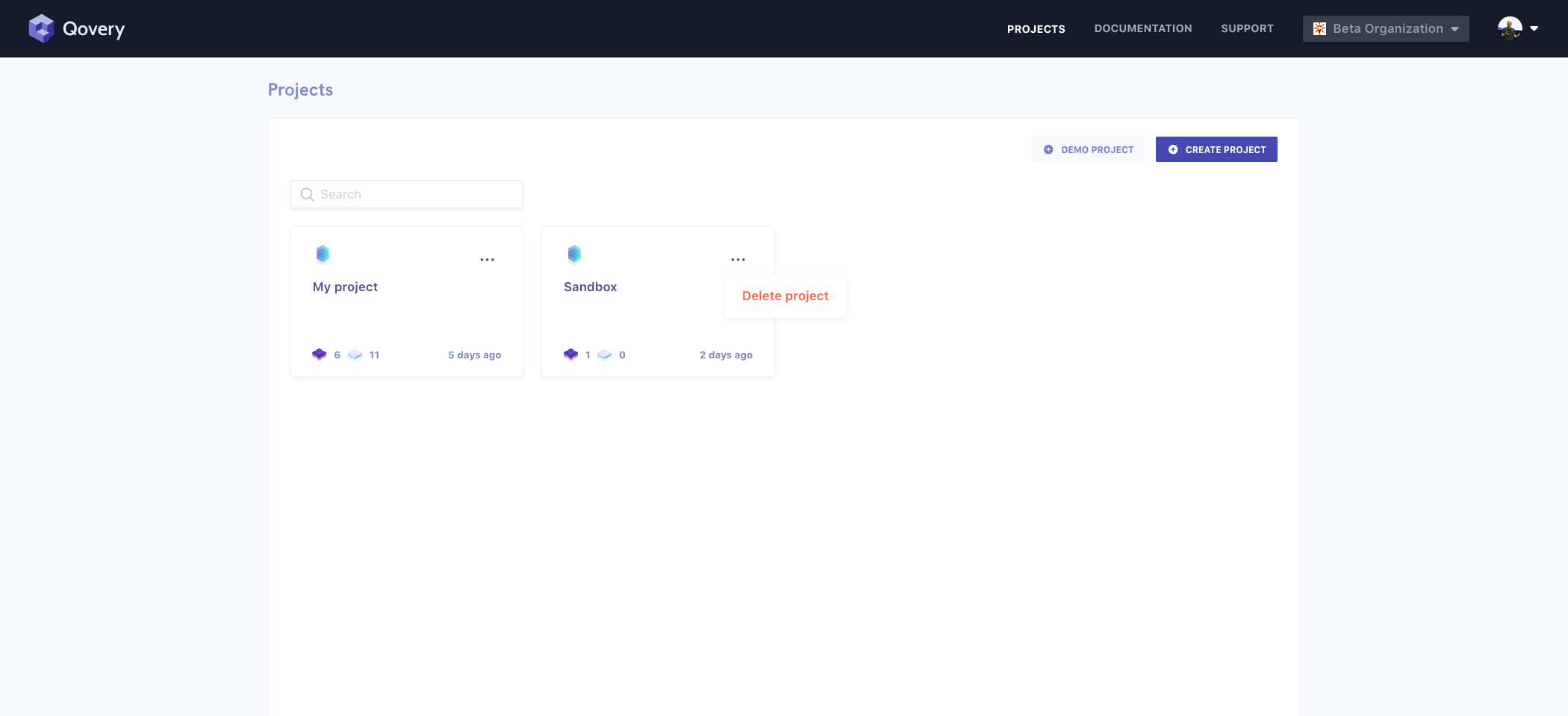 Deployment rules
The Deployment Rules lets you configure the lifecycle of your Environments.
Refer to the Deployment Rule documentation to know more.
Addons
TODO